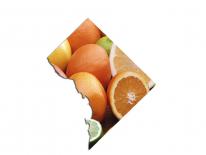 NOTICE OF DELIVERY SERVICE DELAYS
DC Health is experiencing delays in mail availability due to the impact of COVID-19 on the US postal service.
We appreciate your patience as we continue to process all mail in as timely a manner as possible.
4 Important Food Safety Tips to Protect You and Your Family
Quick Tips: Food Safety for the Holidays
PROCESSING CENTER Hours:
The Health Regulation and Licensing Administration (HRLA) Processing Center is open to the public Monday, Tuesday, Thursday, and Friday, 9 am – 1 pm, and Wednesday, 9 am - 3:30 pm (except holidays).
Online Complaint Form:
Do you have a complaint about a food establishment?
Please select this link to submit your Complaint about a Food Establishment
or send an email to [email protected]
---
Online Application Portal:
We have launched the Division of Food Safety Portal, which is now open!
Please select this link to submit your Online Application to the Food Division
(DC Health is no longer accepting paper applications.)
The following applications are accepted:
• Mobile Vending Permits
• Cottage Food Business Permits
• Shared Kitchen Use Permits
• Manage inspection and remediation plans for health violations
• Certified Food Protection Manager
You may also check the status of past applications.
We do recommend using Google Chrome for optimal functionality. You will be required to create an account, complete the application, upload any requested support documentation, and submit payment. Our review team will review your application and respond to you via email. Please note that you will only be required to create an account once (you will use the same account for any business you do with the Division of Food). If you have any questions/or have any issues, please feel free to contact us at [email protected].
Inspection Request Form:
To request an inspection, submit a request via our online Inspection Request Form.

About our Division
The Division of Food (DF) inspects approximately 7,500 food establishments in the District of Columbia. Food establishments include delicatessens, bakeries, grocery stores, retail marine markets, ice cream manufacturers, restaurants, wholesale markets, mobile food vendors, hotels, and cottage food businesses. We also work with the Tobacco Control Program to ensure smoke-free food establishments.
Food-borne infections and intoxications affect millions of Americans every year. In addition to the regulation of food establishments, the Food Safety and Hygiene Inspection Services Division offers educational, informational, and consultative sessions for community and industry groups. Contact us for more information! E-mail [email protected].
News and Alerts
FDA Investigation of Cronobacter and Salmonella Complaints: Powdered Infant Formula (February 2022).
USDA Issues Recall Alert for Possible E. coli O157:H7 Contamination in Salads
Health Alerts (for reference only - not currently active)
Food Donation Law Guidance: https://zerowaste.dc.gov/page/food-yard-waste-businesses
About our Inspection Reports
DC Health does not assign a grade, percentage, or rating for food establishment inspection reports. We perform a pass-fail inspection. The amount of Priority, Priority Foundation, and Core violations are tallied at the top of each inspection report. We perform follow up inspections to ensure the violations which were cited on the initial report have been corrected. To view a food establishment's inspection report, follow this link: https://dc.healthinspections.us/?a=Inspections
Updated May 2022
Office Hours:
Processing Center: M-F: 9 am-1 pm, W: 9 am-3:30 pm; Office Hours M-F: 8:15 am-4:45 pm