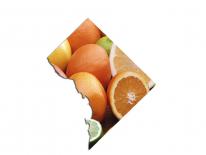 NOTICE OF DELIVERY SERVICE DELAYS
DC Health is experiencing delays in mail availability due to the impact of COVID-19 on the US postal service.
We appreciate your patience as we continue to process all mail in as timely a manner as possible.
***COVID 19 UPDATES***
UPDATED: The Health Regulation and Licensing Administration (HRLA) Processing Center will fully reopen its public service counter Monday through Friday starting on July 12, 2021, from 8:30 am – 3:30 pm.
All HRLA related applications should be mailed to one of the lockboxes listed here. Individuals may also call the Processing Center at 1 (877) 672-2174 to get an update on their pending applications.
About our Division
The Food Safety and Hygiene Inspection Services Division (FSHISD) inspects approximately 7,500 food and hygiene establishments in the District of Columbia. Food establishments include delicatessens, bakeries, grocery stores, retail marine markets, ice cream manufacturers, restaurants, wholesale markets, mobile food vendors, hotels and cottage food businesses. We also work with the Tobacco Control Program to ensure smoke-free food establishments.
Food-borne infections and intoxications affect millions of Americans every year. In addition to regulation of food and hygiene establishments, the Food Safety and Hygiene Inspection Services Division offers educational, informational, and consultative sessions for community and industry groups. Contact us for more information! E-mail [email protected].
News and Alerts
Food Safety Task Force Conference 2021
FDA Announces Investigation of Illnesses caused by E. coli O157:H7 November 2019
USDA Issues Recall Alert for Possible E. coli O157:H7 Contamination in Salads
DC Health Announces the 2019 Director's Award Recipients (9/30/2019)
Health Alerts (for reference only - not currently active)
About our Inspection Reports
DC Health does not assign a grade, percentage, or rating for food establishment inspection reports. We perform a pass-fail inspection. The amount of Priority, Priority Foundation, and Core violations are tallied at the top of each inspection report. We perform follow up inspections to ensure the violations which were cited on the initial report have been corrected. To view a food establishment's inspection report, follow this link:
https://dc.healthinspections.us/?a=Inspections
Updated May 2019
Office Hours:
Monday to Friday 8:30 am to 4:30 pm