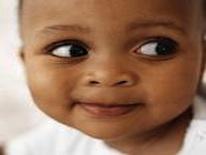 All babies should be screened at birth for metabolic and hearing problems so that they can get the services they need as early as possible. Even infants that appear perfectly healthy at birth can have a metabolic or hearing disorder. Metabolic disorders rare, but serious, conditions that can lead to severe health and developmental problems or even death if not identified and treated early. However, if caught early and given the right services, most infants with hearing and metabolic disorders can grow up healthy.
Newborn screening is quick and easy - requiring only a hearing test and blood tests - and is performed soon after a baby's birth, and in most cases, while the baby is still in the hospital.
DC Health administers two newborn screening programs to ensure that all infants are screened.
Newborn Metabolic Screening Program is designed to ensure that all infants born in the District of Columbia are screened for genetic and metabolic disorders at birth. Newborns with inconclusive or positive screening results will get genetic counseling and education, clinical evaluation and management, diagnostic (lab) testing, referrals, and follow-up services.
Newborn Hearing Screening Program is designed to ensure that all infants born in the District of Columbia get a newborn hearing screening before they are discharged from the hospital. Infants that do not pass the initial and repeat screenings will be evaluated and linked to hospitals, primary health care providers, public health workers and others for appropriate treatment. The Program also provides culturally-competent support to families throughout the screening, diagnostic, and intervention stages.
If your child has an abnormal screen or did not receive a hearing or metabolic screening before leaving the hospital, or if you would like more information, call 1-800-MOM-BABY or 1-800-666-2229.
Service Contact:
Perinatal & Infant Health Bureau
Office Hours:
Monday through Friday 8:15 am – 4:45 pm