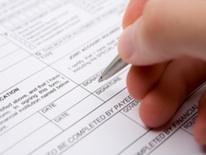 All persons proposing to offer or develop in the District a new institutional health service, or to obligate a capital expenditure to obtain a medical/health asset to be located in the District shall, prior to proceeding with that offering, development, or obligation, obtain from the State Health Planning and Development Agency (SHPDA) a certificate of need that demonstrates a public need for the new health service, facility or expenditure.
A Certificate of Need allows health care providers to establish new facilities or services, make certain capital expenditures, or take certain other actions as specified in DC Official Code 44 – 401 et. seq. of the Health Services Planning Program Reestablishment Act of 1996, as amended, and the Certificate of Need (CON) Regulations (Title 22B, DC Municipal Regulations, Sec. 4000, et seq.).

After a review of the need for the proposed service or facility, Certificates of Need are issued for up to three years. Unless a project is completed within the specified period, the project is reviewed for renewal of the Certificate. The renewal review is normally based on whether the holder of the Certificate has made substantial progress on the project or has adequate justification for a lack of progress. The Certificate holder's compliance with any conditions that may have been placed on the Certificate is also assessed during renewal reviews.
A Certificate of Need is required by any person, partnership, or corporation proposing to:
Construct, develop, or otherwise establish a new health care facility, health care service, or home health agency.
Make a capital expenditure of $6 million or more in connection with a hospital and $3.5 million in connection with a health service or health facility.
Make a capital expenditure of $3.5 million or more by a hospital, or $2 million by a health care facility to acquire major medical equipment.
A single piece of diagnostic or therapeutic equipment which is acquired by lease, purchase, donation, or other comparable arrangement by or on behalf of a physician or group of physicians, or an independent owner or operator of the equipment, and for which the cost or value is in excess of $350,000.
Relocate beds from one facility to another.
Redistribute the beds of a health care facility by 10 beds or 10 percent, whichever is less, in any two-year period.
Offer any health service, which was not offered on a regular basis by the health care facility within the previous 12-month period.
Increase the number of renal dialysis stations in a facility, or move stations from one facility to another.
Acquire an existing health care facility or major medical equipment by purchase, lease, or other arrangement.
Health Maintenance Organizations (HMOs) may be exempt from these requirements under certain circumstances.
The SHPDA has created a system by which Applicants can submit letters of determination, letters of intent, CON applications, reports and more: dcshpda.com
Resources
Statewide Health Coordinating Council
Tuesday August 15, 2023 at 5:00pm
Link to Virtual Meeting:Go to Meeting
Agenda and Information: https://go.boarddocs.com/dc/shcc/Board.nsf/Public#
Project Review Committee
Tuesday August 15, 2023 at 5:00 pm
Link to Virtual Meeting: Go to Meeting
Agenda and Information: https://go.boarddocs.com/dc/shcc/Board.nsf/Public#
Certificate of Need Decisions
Service Contact:
State Health Planning and Development Agency