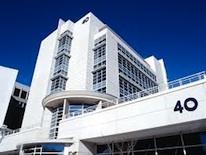 ***COVID 19 UPDATES***
COVID-19 Guidances and Best Practices
For the most up to date information on the District's response to COVID-19, including information on best practices, licensure waivers, and recommended guidelines, go to coronavirus.dc.gov.
PROCESSING CENTER Hours:
The Health Regulation and Licensing Administration (HRLA) Processing Center is open to the public Monday, Tuesday, Thursday and Friday, 9 am – 1 pm, and Wednesday, 9 am - 3:30 pm (except holidays).
Individuals may also call the Processing Center at 1 (877) 672-2174 to get an update on their pending application.In response to the ongoing COVID-19 pandemic, all Health Professional Board meetings are currently held virtually. Please check each board's respective website for information on when the next meeting will take place.If you are already in contact with a Health Licensing Specialist (HLS), please forward any documents to said HLS via email.
The DC Department of Health has a number of programs to ensure a coordinated system of health care for DC residents. Below please find links to health care facilites and DOH programs that establish and maintain health care facilities in DC.
Health Facilities Licensing and Regulation
Provider Recruitment and Retention
Programs that Provide Capital and Operational Support to Health Facilities
Office Hours:
Processing Center: M-F: 9 am-1 pm, W: 9 am-3:30 pm; Office Hours M-F: 8:15 am-4:45 pm