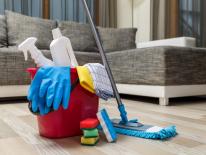 NOTICE OF DELIVERY SERVICE DELAYS
DC Health is experiencing delays in mail availability due to the impact of COVID-19 on the US postal service.
We appreciate your patience as we continue to process all mail in as timely a manner as possible.
***COVID 19 UPDATES***
UPDATED: The Health Regulation and Licensing Administration (HRLA) Processing Center will fully reopen its public service counter Monday through Friday starting on July 12, 2021, from 8:30 am – 3:30 pm.
Scheduled Appointments:
Masks are required. Customers must wear a mask that covers their nose and mouth before entering the building.
Only the appointment holder and one additional guest will be allowed into the Processing Center.
Appointment holders will be given a 15 minute grace period. If you arrive after the grace period, you may be asked to reschedule your appointment in consideration of other scheduled customers.
If you cannot select highlighted days on the calendar, all appointments have been booked for this month. Please check the next month.
If the calendar does not advance to the next month, there are no future appointments available at this time. Please check back later.
All HRLA related applications should be mailed to one of the lockboxes listed here. Individuals may also call the Processing Center at 1 (877) 672-2174 to get an update on their pending applications.
In response to the ongoing COVID-19 pandemic, all Health Professional Board meetings are currently held virtually. Please check each board's respective website for information on when the next meeting will take place. If you are already in contact with a Health Licensing Specialist (HLS), please forward any documents to said HLS via email.
About our Division
Previously operating under the Food Safety and Hygiene Inspection Services Division (FSHISD), in 2020 The Division of Community Hygiene (DCH) was created, officially separating from the FSHISD. The Division was created bringing together a team of subject matter experts to regulate the Community Hygiene related services that are provided in Washington, DC.
The Division of Community Hygiene regulates facilities operation within the following industries:
Our Inspection Categories Include:
Routine
Follow-up
Complaint Investigations
To contact the Division of the Community Hygiene, please submit all inquiries or inspection requests to: [email protected]
Office Hours:
Monday to Friday 8:30 am to 4:30 pm