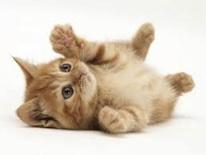 Thank you for your interest in adopting a pet. To help ensure the best possible match for the pet and adopter, staff evaluate each animal for unique characteristics and specific needs. Every effort is made to ensure that animals are placed in suitable, permanent homes. At the time of adoption, all animals are spayed/neutered and up to date on vaccinations.
If you're interested in adopting, the first step is to meet our currently available animals. We have animals available at our animal shelter at 71 Oglethorpe St. NW, as well as from foster homes.
Please visit
https://www.humanerescuealliance.org/how-to-adopt
to see our available animals and learn more about the adoption process.
What is required

• Photo ID is required, and applicant must be over 18 years of age.
• After meeting the animal, adopters will complete a thorough adoption counseling session to review the animal's medical and behavior information, care instructions, and any special requirements for individual animals.
• There may be special requirements for certain individual animals based on medical needs, temperament, breed, etc.
• For residents of DC, a $15 DC Dog License fee will be added to the adoption fee.

To view pictures and descriptions of animals currently available for adoption, please visit
humanerescuealliance.org/adopt
and scroll down to "Find the perfect Companion".
Office Hours:
Monday through Friday 8:15 am – 4:45 pm