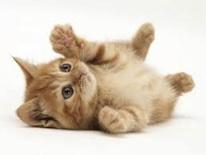 Animal Adoptions
Thank you for your interest in adopting a pet. To help ensure the best possible match for the pet and adopter, staff evaluate each animal for unique characteristics and specific needs. Every effort is made to ensure that animals are placed in suitable, permanent homes.
An adoption application is filled out. Please make sure that the application is complete. The information that your application provides will help us make the best match possible for the animal, and for your household and lifestyle. False, incomplete or withheld information will cause us to void your application.
If your application is selected, you will receive a phone call to conduct a telephone interview. If, after five days, you have not been contacted and would like to check the status of your application, then please call an adoption representative.
A home visit by a volunteer will be arranged for successful applicants.
What is required
All members of the family must visit with the animal.
Proof of current residence is required, and must be provided within one business day of the application.
If the applicant rents. A lease stating pets are allowed or rental agency phone number must be provided within one business day of the application.(If the applicant owns, proof of ownership may be required.)
A fenced yard may be required for certain breeds of dogs.
All animals currently living in the household must be current on veterinary care and vaccinations, should be spayed or neutered.
There may be special requirements for certain breeds of animals, and for animals under six month of age.
To view pictures and descriptions of animals currently available for adoption, please visit The Washington Humane Society.
Office Hours:
Monday through Friday 8:15 am – 4:45 pm