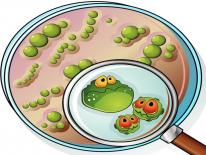 A vaccine preventable disease is an infectious disease for which a vaccine exists. According to the Centers for Disease Control and Prevention (CDC), vaccine preventable disease levels are at or near record lows. Even though most infants and toddlers have received all recommended vaccines by age 2, many under-immunized children remain, leaving the potential for outbreaks of disease. Many adolescents and adults are under-immunized as well, missing opportunities to protect themselves against diseases such as Hepatitis B, influenza, and pneumococcal disease. For a complete list of VPDs, visit the CDC website.
The DC Department of Health (DC Health) conducts investigation, tracking and reporting of vaccine preventable diseases.
Physicians: To report vaccine preventable diseases (VPDs) to the Department of Health, please complete the Notifiable Disease and Condition Case Report Form using DCRC our online submission system. This form and a list of notifiable diseases and conditions are available on the following page.
For more information, call DC Health at (202) 442-9371.