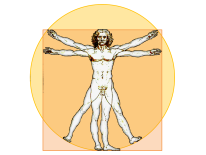 Hospitals are a vital component of any Emergency Medical Services (EMS) system. While most people think that EMS stops at the hospital's emergency department, the reality is that EMS is fully integrated into the hospital system, as well as the entire health care system. Procedures performed by EMS providers in the field can have a huge impact on the patient's long term outcome. As a result hospitals are very much interested and supportive of EMS. One area that is vital to improving patient outcomes is in the field of trauma, and the District Trauma System.
Injury Surveillance Advisory Committee
As part of our overall trauma system improvement process the District of Columbia Department of Health has formed an Injury Surveillance Advisory Committee. The purpose of this committee is to:
Develop a Trauma System Plan for the District of Columbia consistent with Best Practices and National Standard Guidelines such as the American College of Surgeons Committee on Trauma and the American Burn Association;
Align our Trauma System to optimize Health Reform and Patient Protection and Affordable Care Act of 2009; and
Review Injury Surveillance and Trauma Registry data and submit an annual report to the Director of the Department of Health with strategies that can be utilized by stakeholders to decrease injuries, increase trauma capacity, and improve the overall quality of trauma services in the District of Columbia.
The committee is composed of physicians and nurses from the District's adult and pediatric trauma centers, burn centers and others.
Trauma Centers
The EMS Act of 2008 became effective March 25, 2009 as DC Law 17-357, DC Official Code §§ 7-2341.01 et seq.
The Department of Health utilizes the recommendations of the American College of Surgeons (ACS) Committee on Trauma to develop the requirements for trauma centers in the District of Columbia. We also recognize those hospitals who have received certification by the ACS as a trauma center.
Service Contact:
Emergency Medical Services Division of the Department of Health - HEPRA
Office Hours:
Monday to Friday, 8:15 am to 4:45 pm