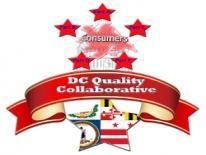 Vision:
The Collaborative's well-defined network of community partners and resources will provide seamless accessibility to quality HIV-related care and services for all Ryan White consumers in the DC metropolitan region.
Purpose:
The Collaborative will systematically monitor, evaluate and continuously improve the quality of HIV care and services provided to all RW consumers in the DC metropolitan region through the collaborative efforts of community partners and key stakeholders from all HIV/AIDS Program Parts. All comprehensive HIV care must be provided according to the Health and Human Services (HHS) guidelines for the treatment of HIV disease and related opportunistic infections, formerly the Public Health Service (PHS) guidelines. The key focus of the Collaborative is on changes that demonstrate and improve measurable outcomes of clinical performances.

Specifically, this Collaborative will help DC EMA grantees accomplish the following objectives:
Foster cross-Part alignment, partnership, and collaboration among regional grantees and stakeholders serving the DC metropolitan area
Advance the quality improvement infrastructure across the EMA and build a sustainable model moving forward
Develop a common quality improvement vision across grantees and regional constituencies and generate document buy-in by all participating partners
Initiate a joint quality improvement project across all participating grantees
Reduce the data collection burden for quality improvement across grantees by better coordination of performance measurement strategies
Advance quality management competencies by coordinated joint quality improvement training activities
Strengthen consumer involvement in quality activities to improve HIV care
This collaborative is intended to be a sustainable way for participants to take part in four to five face-to-face learning sessions and maintain continual contact with each other and NQC faculty members through conference calls, listserv discussions, and emails in its first 18 months of existence. Participants will have an ongoing opportunity to collaborate with each other to share good ideas and best practices, as well as raise issues and lessons learned.
Consumers Information [PDF]
DC Collaborative Newsletter [PDF]
HIV Quality Management Plan [PDF]