Places of Worship
Advisory Board (POWAB)
Community Health and Wellness Day Saturday, August 27, 2022
Due to the COVID-19 Outbreak all full body meetings are being held remotely.
Click here to join our meetings.
---
POWAB Overview:
The Places of Worship Advisory Board (POWAB) is a collection of many different District of Columbia and regional faith leaders, public health workers, businesses, and community advocates working to build leadership, interfaith support, provide spiritual guidance to people, and promote whole person health for individuals, families, and communities.
VISION: To connect people and communities to resources and support whole person health in mind, body, and spirit
The POWAB Guiding Principals form the foundation on which we perform work and conduct ourselves to carry out our vision of achieving whole person health: Faith/Hope, Community/Partnership, Advocate/Educate, Funding/Resources
POWAB Related Resources:
Additional Resources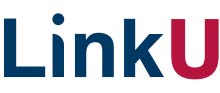 Search for free and reduced cost services, like medical care, food, housing and more in the DC Metropolitan Area. Let's get started!
For more information about the board and interest in becoming a member please contact Regina Jefferson at (202) 671-5063 or [email protected].