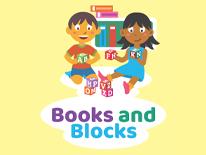 Last Date:
Location:
3935 Benning Rd, NE, Washington, DC 20019
Building:
Dorothy I. Height Neighborhood Library
Details:
Books & Blocks is a 3-hour interactive event for parents and caregivers in DC with children ages 0-5. Participants receive information around child development, developmental screenings and community resources. Books & Blocks includes activity stations around books (literacy), blocks (math and fine motor skills) and balls (gross and fine motor and problem-solving skills).
Come learn about Help Me Grow DC and the services they provide including screenings, care coordination, and connection to information and community resources.
For more information, please call 1-800-MOM-BABY.
★ Click HERE to register for the event!
See you there!
https://dchealth.dc.gov/service/help-me-grow-dc