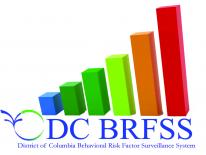 The Behavioral Risk Factor Surveillance Survey (BRFSS) is a monthly telephone survey conducted in every state in the US, as well as some possessions and territories. The survey collects data on chronic diseases and related health behaviors from a randomly selected adult in each household that participates. The results are used to monitor trends and to guide policy and funding decisions.
The survey is conducted to residents 18 years of age or older, in all eight (8) wards of the city, to approximately 4800 District residents.
To compute frequencies, trends, and cross-tabulation analysis from 2003-2010, use our BRFSS Web Query tool.
Topic Specific Reports
Annual Reports
BRFSS Questionnaires
Service Contact:
Center for Policy Planning and Evaluation, Behavioral Risk Factor Surveillance System
Office Hours:
Monday through Friday 8:15 am – 4:45 pm