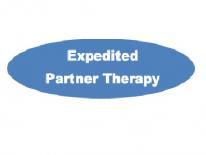 I AM A:
Brief Introduction to
Expedited Partner Therapy
In 2014, the District of Columbia joined 35 states in adopting Expedited Partner Therapy (EPT) to stop the spread of sexually transmitted diseases (STDs) and improve the health of District residents. EPT is the clinical practice of treating the sex partners of patients diagnosed with Chlamydia by providing prescriptions or medications to the patient to take to his/her partner(s) without the health care provider first examining the partner. EPT is a safe, quick and convenient way to treat Chlamydia.
This page includes details and additional information for patients, partners, pharmacists and doctors about Expedited Partner Therapy.