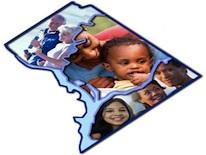 The DC Department of Health's Vital Records is experiencing longer than normal wait times. If you do not have an immediate need for Vital Records documents, please consider ordering them via mail, online, phone or by visiting us when wait times stabilize.
The Registrar, DC Vital Records Division (VRD), Center for Policy, Planning and Evaluation (CPPE), is required by the Vital Records Act of 1981 to maintain confidentiality of vital records registered in the District of Columbia. Data permitting the identification of any particular individual or establishment can be disclosed only under specified conditions designed to protect the privacy of, or prevent potential harm to, those who provided the data.
The Registrar does not release vital records for use as a basis for legal, administrative, or other actions, which may directly affect any particular individual or establishment, except where a Federal or District law clearly mandates such disclosures.
The DC Municipal Regulations (DCMR) Title 29, Chapter 28 contain specific criteria for reviewing requests for vital records data; therefore, each request will be reviewed to determine whether the intended use of the data conforms to established standards of confidentiality.
Confidential data may include:
Births
Deaths (including fetal deaths)
Marriages and divorces
Induced termination of pregnancy
Any other vital record used to amend birth/death records
No information obtained from the DC Vital Records Division in the course of research or project activities may be used for any purpose other than the purpose for which it was supplied. In the case of information obtained in the course of health statistical or epidemiological activities, such information may not be published or released in the form that will permit identification of a particular establishment or person supplying the information. The information may not be described in a manner that such establishment or person supplying the information can be identified.
Due to the sensitive nature of the information on these confidential documents, and restrictions placed upon release or access to them, each request must be reviewed to determine conformity to provisions of privacy and confidentiality.
Instructions for Completing the Request for Data with Identifiers and Statement of Assurances
Any person, institution, agency or office requesting copies of, or access to, Vital Records including the name and/or address of any person or hospital, should submit a completed Request Form along with an IRB approval to the Vital Records Division.
Each Request form must be complete and the information submitted must be sufficient to permit determination of whether the request meets specified criteria for approval. Providing the requested information is voluntary; however, failure to supply sufficient detail may delay review of the request or cause it to be disapproved.
A separate Request form must be submitted and approved for each project proposing to use vital records. A subsequent request for additional vital records information for the same project requires the submission and approval of a new updated Request form.
Copies of the Request form can be obtained from the DC Registrar at 899 North Capitol Street, NE, First floor, Washington, DC 20002, telephone (202) 442-9029 or (202) 442-9032 or online Request for Use of Data with Identifiers and Statement of Assurances [PDF].
Request Process
Institutional Review Board (IRB) Approval - Each submission of a Request form should be accompanied by a copy of an IRB approval from the District of Columbia's Department of Health Institutional Review Board for Public Health or any IRB constituted according to federal guidelines for the protection of human subjects as laid out in the 42 U.S.C. § 289 (Health Research Extension Act of 1985 § 2).
Statement of Assurances - Each requester is required to sign a Statement of Assurances that the confidentiality of the data obtained from the VRD/CPPE will be protected, and that the data obtained will be used only for the proposed study. That statement can be found in Section IV of the Request form.
Annual Resubmissions - For on-going research projects, the Statement of Assurances must be signed annually and resubmitted along with an annual IRB approval. The Vital Records approved request/application number must be included on the signed annual Statement of Assurances.
Submission of Request/Application and renewal - The original Request Application form, when completed should be sent to:

The Registrar
Vital Records Division
State Center for Health Statistics
DC Department of Health
899 North Capitol Street, NE, First floor
Washington, DC 20002
Please allow 30 days for your request to be processed.