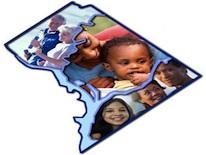 The DC Department of Health's Vital Records is experiencing longer than normal wait times. If you do not have an immediate need for Vital Records documents, please consider ordering them via mail, online, phone or by visiting us when wait times stabilize.
The Domestic Partnership Registration Rule implements the Health Care Benefits Expansion Act of 1992 by establishing the procedures and fees for registration, termination, and amendment of a declaration of domestic partnership. This law, (DC Law 9-114, effective June 11, 1992), authorizes unmarried persons, whether of the same sex or different genders and regardless of one's place of residence, to register as domestic partners in the District of Columbia. Registration enables the partners to be eligible to receive health care insurance coverage if one of the partners works for and was employed by the District government after 1987. The law also guarantees the partners mutual visitation rights in hospitals, and nursing homes. Select regulation, 29 DCMR Chapter 80 [PDF] for more information.
Anyone, whether a resident or non-resident may register a declaration of domestic partnership with another person, provided that both persons satisfy the registration requirements. To register, both applicants must be 18 years old or older, both must be competent to contract, both must be unmarried, and both must not have entered into another domestic partnership. In addition both applicants must share a permanent residence.
Submitting one (1) of the following documents may satisfy proof of mutual residence:
current residential lease or rental agreement naming both applicants as occupants;
current residential mortgage that names both applicants as mortgagors;
deed for residential property stating that both applicants share title to the premises;
OR
If the valid photo identification has the same home address, then an affidavit executed within the previous 6 months, may be submitted instead of one of the items listed above. The affidavit states under penalty of perjury, that they both share the same residence.
Benefits of participation
For District of Columbia government personnel first employed after October 1, 1987:
the ability to add healthcare insurance coverage for one's domestic partner and eligible dependents of domestic partners as if the domestic partner and dependents were family members;
the ability to use annual leave or unpaid leave to care for one's domestic partner or the dependents of one's domestic partner;
the ability to use annual leave or unpaid leave as requested to arrange for or attend the funeral of one's domestic partner; and
the ability to use annual leave or unpaid leave for the birth or adoption of a dependent child;
All domestic partners are entitled to have the same rights as family members to visit their domestic partners in the hospital, and have the right to make decisions concerning the treatment of one's domestic partner's remains after the partner's death. An employer who chooses to give benefits to a domestic partner can offer whatever benefits the employer chooses.
Process of applying for a Domestic Partnership Certificate
Both parties seeking to register as domestic partners must appear in person, provide documentation to establish that they satisfy the requirements for registration, submit a single application for registration, and pay the appropriate fee. An interview or examination is not required; however, the Registrar may examine applicants under oath to verify any of the information the applicants are required to provide. Applicants for domestic partnership registration must apply in person to:
DC Department of Health
Vital Records Division
899 North Capitol Street, NE
Washington DC 20002
(202) 442-9303
Applications
Fees
| Application | Fees |
| --- | --- |
| Registration including one certificate | $45 |
| Certified copy of certificate | $18 |
| Domestic partnership amendment | $10 |
| Domestic partnership termination certificate | $25 |
| Withdrawal of domestic partnership termination | $10 |
| Certified copy of domestic partnership termination certificate | $18 |
| Record search (per name and year) | $10 |

Amendments
Only a party to a domestic partnership can amend his or her domestic partnership records by filing an amendment form with the Registrar. Applications for amendment of domestic partnership records must be supported by documentary evidence. Parties to a domestic partnership may file an amendment to:
Add a dependent child of a domestic partner;
File a change of address; or
File a legal name change.
Termination
An appeal may be filed according to the requirements of DC Official Code section 2-510, which requires the persons denied to file a written petition for review in the District of Columbia Court of Appeals.
A domestic partnership may be terminated automatically:
When the partners fail to satisfy a requirement of domestic partnership registration or when either domestic partner dies.
A domestic partnership may also be terminated when one or both partners file for termination. If only one partner files for termination that partner must serve notice on the other domestic partner of his or her intent to terminate the partnership. Please provide information to demonstrate that the other partner was notified. Examples of automatic termination, other than death of a partner, include:
One of the domestic partners marries another person or the domestic partners marry one another; or
One of the domestic partner abandons the domestic partnership or the partner's mutual residence.
If termination results automatically because of the death of a partner or for failure to satisfy the requirements of a domestic partnership there is no waiting period for final termination. If one or both partners file for termination there is a 6-month waiting period before the termination becomes final. During the waiting period all benefits continue to both partners.
If one of the partners informs a third person of the existence of a domestic partnership for the purpose of receiving some benefit, then the partner who informed the third person is also responsible for informing that person of the termination of the domestic partnership. Although a failure to notify does not carry a penalty, any person who makes a false statement in a domestic partnership agreement; or fails to notify an employer of a change in status of a domestic partner can be sued in a civil action to recover damages that result from the failure to notify or the false statement.
Because a formal termination requires a 6-month waiting period before becoming final, the partner or partners who filed can submit a request to withdraw the termination at any time during the 6-month waiting period if they still meet the domestic partnership requirements. The withdrawal of termination form requires obtaining the consent of the other domestic partner on a form available from the Registrar. After the 6-month waiting period the partners would need to reapply, pay the appropriate fee and supply the documentation necessary to establish a new domestic partnership.
Public Record
Under DC Official Code § 32-702(c) all information, except address information, contained in a declaration of domestic partnership is open to inspection as a public record. The fee for a requested name search is $10.
Related Link
Service Contact:
Center for Policy Planning and Evaluation, Vital Records Division
Office Hours:
Monday to Friday 8:30 am to 3:30 pm
Service Location:
GIS Address:
899 North Capitol Street, NE