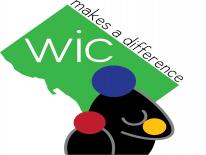 Eat Right Today for a Healthier Tomorrow
WIC food packages contain healthy foods but not all foods needed for a healthy diet. Eat WIC foods together with other healthy foods. Packages for Women, Infants and Children add important nutrients to the diet.
All of the nutritious, inexpensive foods below are allowed by the WIC program.
Canned Single Strength Juice
Frozen Concentrated Juice
Shelf Stable Juice
Eggs
Cheese
Milk
Soy Milk
Tofu
Yogurt
100% Whole Wheat Bread
Whole Oats
Brown Rice
Barley
Tortillas
Whole Wheat Pasta
Cereal
Dried or Canned Beans and Peas or Peanut Butter
Fresh, Canned and Frozen Fruit
Fresh, Canned and Frozen Vegetables
Infant Formula
Baby Food (Vegetable and Fruit)
Baby Food Meat
Infant Cereal
Canned Fish
Pictures of the brands and types of foods WIC participants may receive are included in the 2016 Food Guide List.
Call the WIC program at 1 (800) 345-1WIC or (202) 442-9397 to get copies of the pictorial food brochures.
Select one of the links below to view a brochure:
English
Spanish
WIC Vegetables and Fruit Cash-Value Check (CVC)
October 1, 2009 the DC WIC Program began offering checks (CVCs) for program participants to use to purchase fresh, canned or frozen vegetables and fruit. WIC participants can use these checks at stores or farmers' markets.
How much do WIC participants get for fruits and vegetables?
Children 1-5 years of age receive $8.00 each per month in CVCs.
Breastfeeding, pregnant and post-partum women receive $11.00 each per month.
Women who are breastfeeding multiples (twins, triplets, etc.) receive $16.50 per month.

Office Hours:
Monday to Friday 8 am to 5 pm