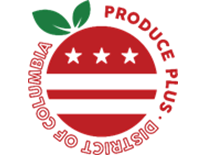 Produce Plus is funded by DC Health and provides locally grown, fresh produce to DC residents with limited access to fresh, healthy food. The Produce Plus season runs from the beginning of June until the end of September.
Updates for the 2022 Produce Plus season will be available soon.
For questions about Produce Plus, feel free to call (202) 299-3775.
Please see below for additional contact information:
Jo-Ann Jolly
Program Manager
[email protected]
(202) 442-9140