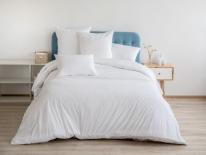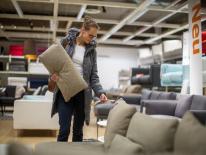 In the District of Columbia, all facilities/firms, retailers, or corporations who manufacture, renovate, or deal in bedding, mattress, or other upholstered furniture must register with DC Health's Division of Community Hygiene.

The registration process is very simple and may be started by clicking on the link below, completing the Registration form, and uploading a copy of the associated Basic Business License, and Certificate of Occupancy (if applicable).
Bedding and Upholstery Registration Form
The Division of Community Hygiene not only registers facilities, but also conducts inspections of facilities that sell or distribute bedding or upholstered items commercially.
Complaints
Complaints regarding a Bedding and/or Upholstered Furniture facility may be submitted by clicking the link below:
Regulations
You may contact the division by email at: [email protected]