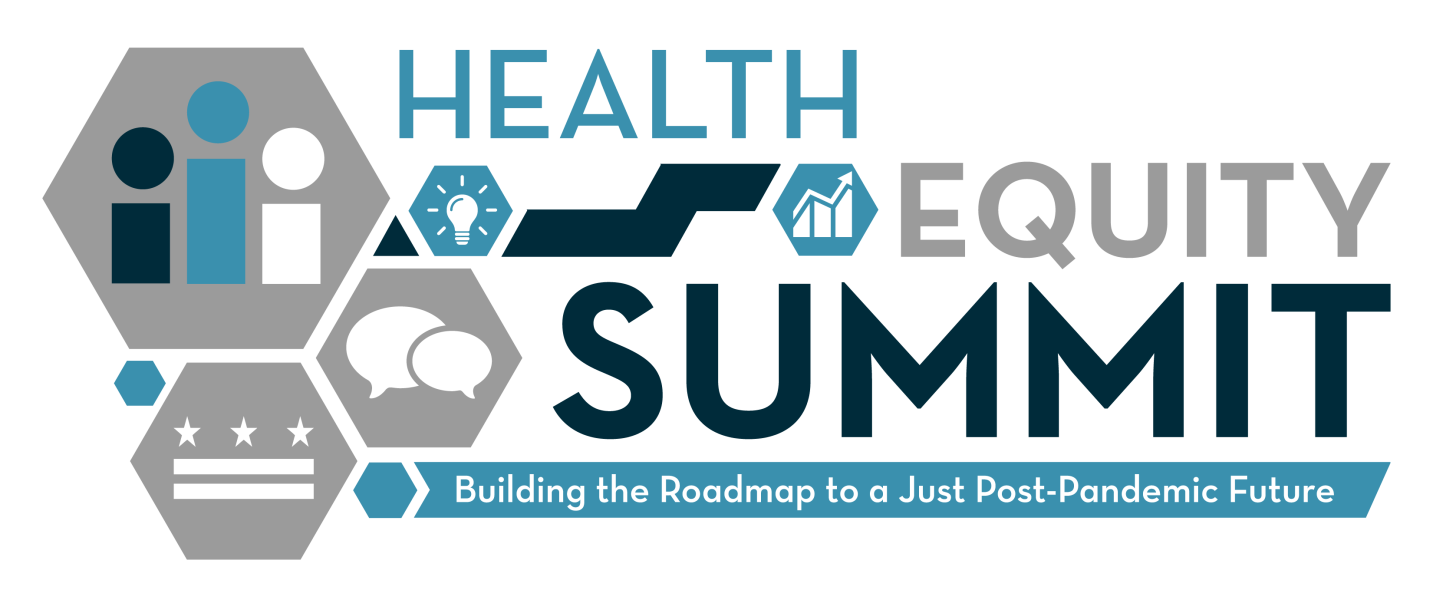 The 2021 DC Health Equity Summit was held on December 9, 2021 and was hosted by the DC Health Office of Health Equity, in collaboration with the Commission on Health Equity and the Mayor's Office of Racial Equity. The theme of the summit was "Building the Roadmap to a Just Post-Pandemic Future," and featured a wide range of panelists and speakers who provided critical insights, ideas and solutions through their discussion with each other and the more than 500 virtual participants.
The event was aimed at understanding and highlighting the interrelated nature of social and structural determinants of health through exploring lessons from the coronavirus pandemic, the persistence of structural and institutional racism, and the creation of opportunities to disrupt those forces. This Summary Report details the context, partners, and planning of the Summit; describes the Summit Proceedings; provides key insights and learnings, and proposes six recommended actions as the foundation for building a shared roadmap to a just post-pandemic future.
To view the DC Health Equity Summit 2021 Summary report, click on the image below.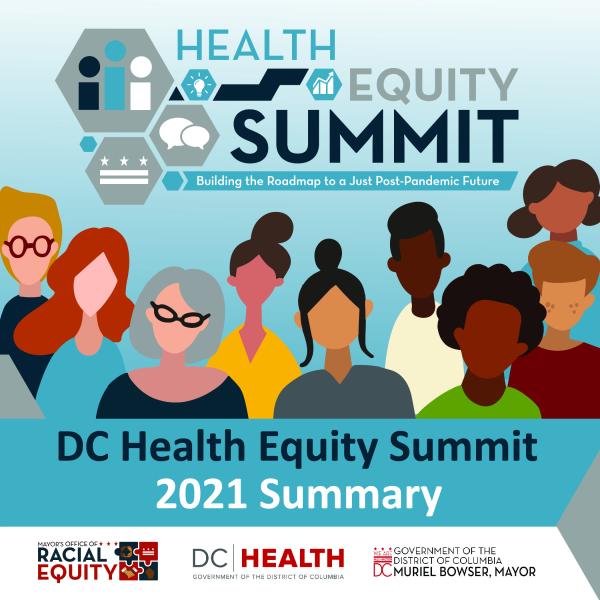 View the DC Health Equity Summit 2021 Summary.
Watch the Inaugural DC Health Equity Summit 2021 on YouTube!