What is Project Firstline?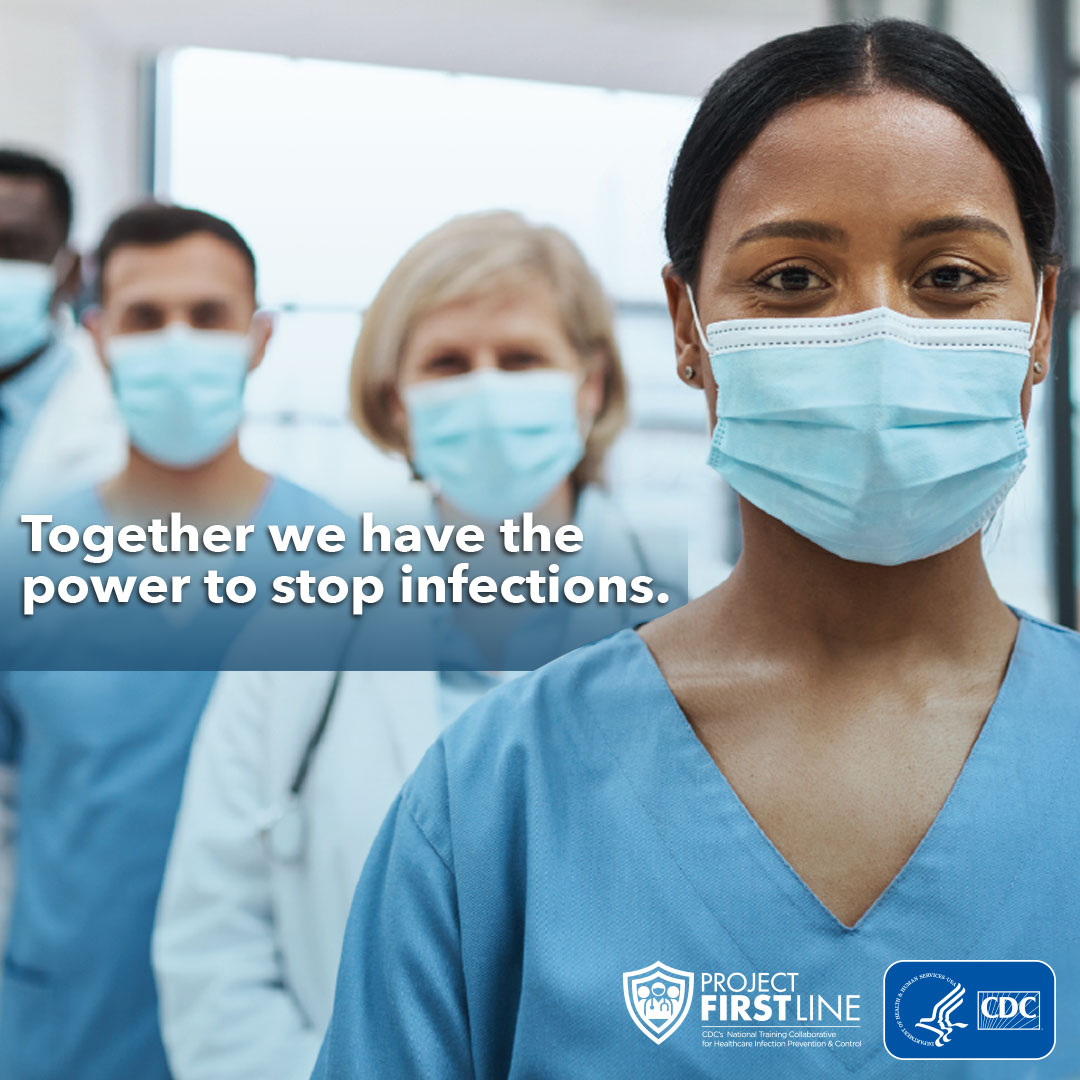 CDC's National Training Collaborative for Healthcare Infection Prevention & Control
Project Firstline launched in October 2020 to provide healthcare workers with the infection control education they need and deserve to protect themselves and their patients from infectious disease threats in healthcare. Project Firstline was created with and for healthcare workers, with the support of a collaborative of diverse healthcare, public health, and academic partners.
Project Firstline is a national education and training collaborative of more than 75 healthcare, academic, and public health partners devoted to educating the healthcare workforce about infection control.
Project Firstline was developed to address long-standing gaps in infection control knowledge and practice in healthcare, which were highlighted most recently as a result of the COVID-19 pandemic.
Project Firstline is for ALL healthcare workers, regardless of their role, experience level, and educational level.
Project Firstline delivers critical infection control training, tools, and resources that are grounded in science and explain the "why" as much as the "what" and the "how" of infection control.
Who Can Use Project Firstline?
• Project Firstline materials were made for ALL healthcare workers in ALL healthcare settings
Key Features of Project Firstline
Core Training:
Address workforce infection control training needs now, delivered by short and easy to access training videos
Practical Tools:
Support for everyone working in a healthcare facility as they use infection control practices during their workday
Partner Engagement:
Share information in all healthcare settings through trusted partners
Ensure that training content and tools are available to healthcare workers who need them
Mentorship:
Connect infection control experts with the local healthcare community so that they may become an ongoing resource
Innovation:
Deepen knowledge to better inform infection control recommendations
Develop new ways to connect and provide infection control training to a wide range of adult learners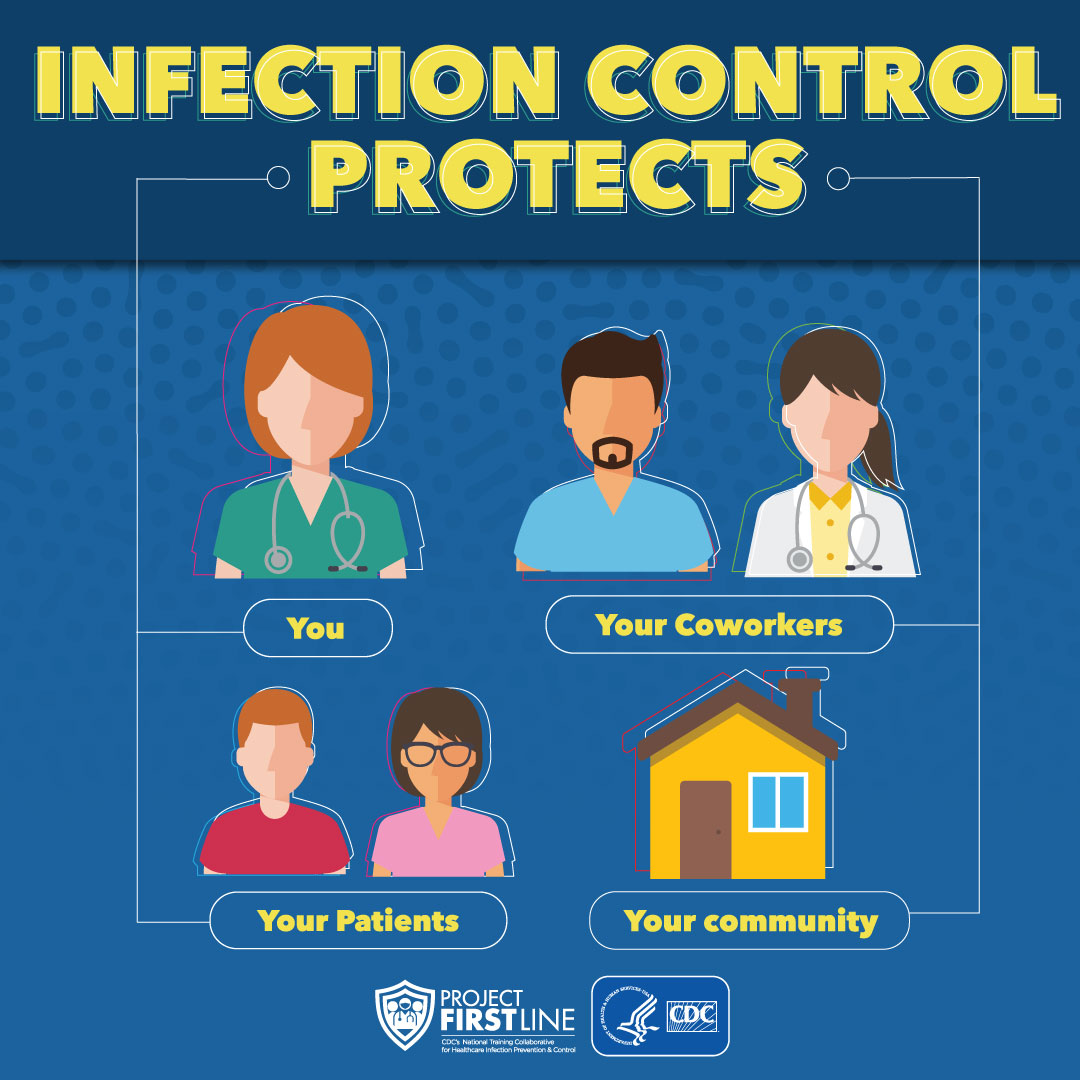 ---
Project Firstline CDC Videos
Inside Infection Control Video Series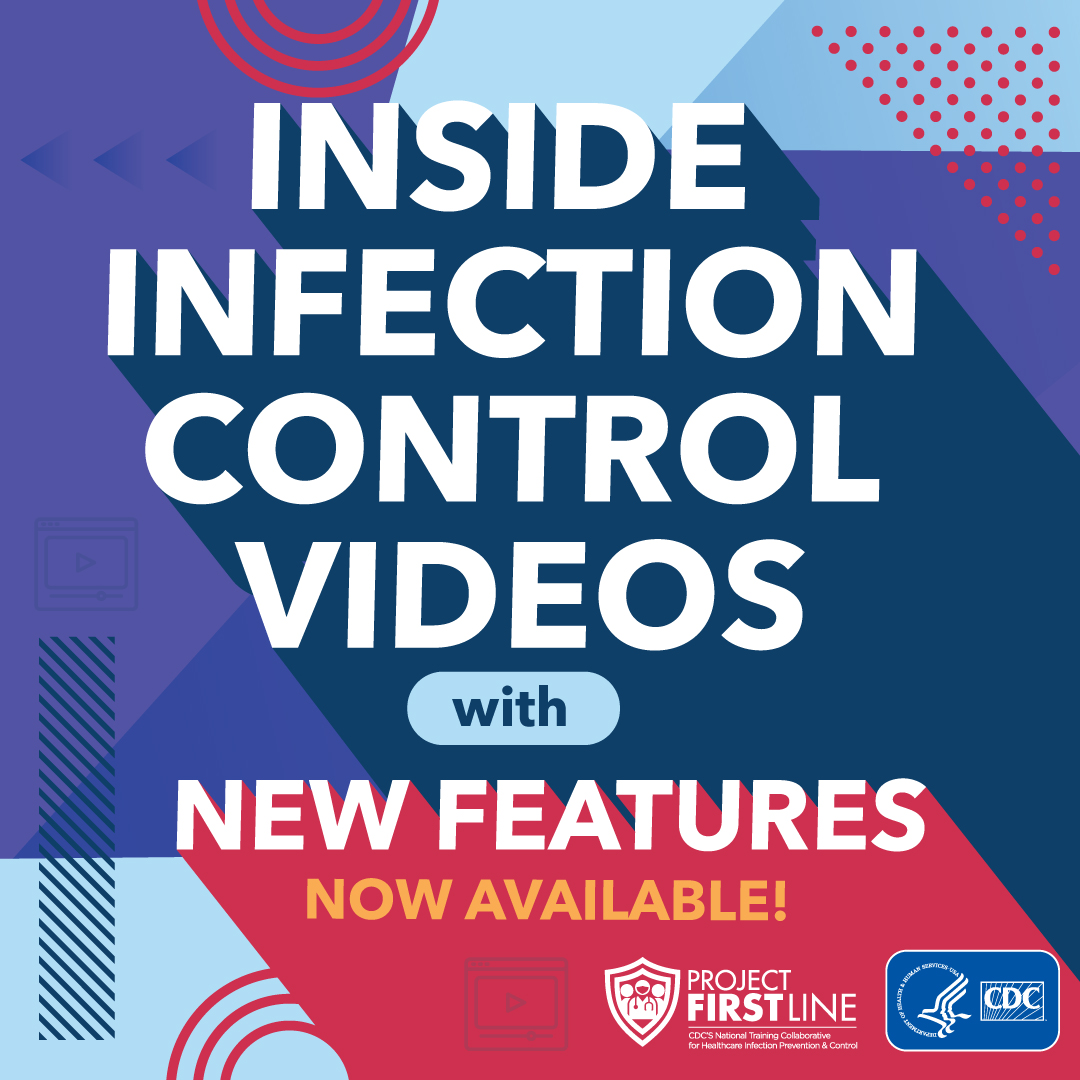 Link to watch Project Firstline videos: https://www.cdc.gov/infectioncontrol/projectfirstline/resources/videos.html (NEW)
---
Earn Certificates and CEU's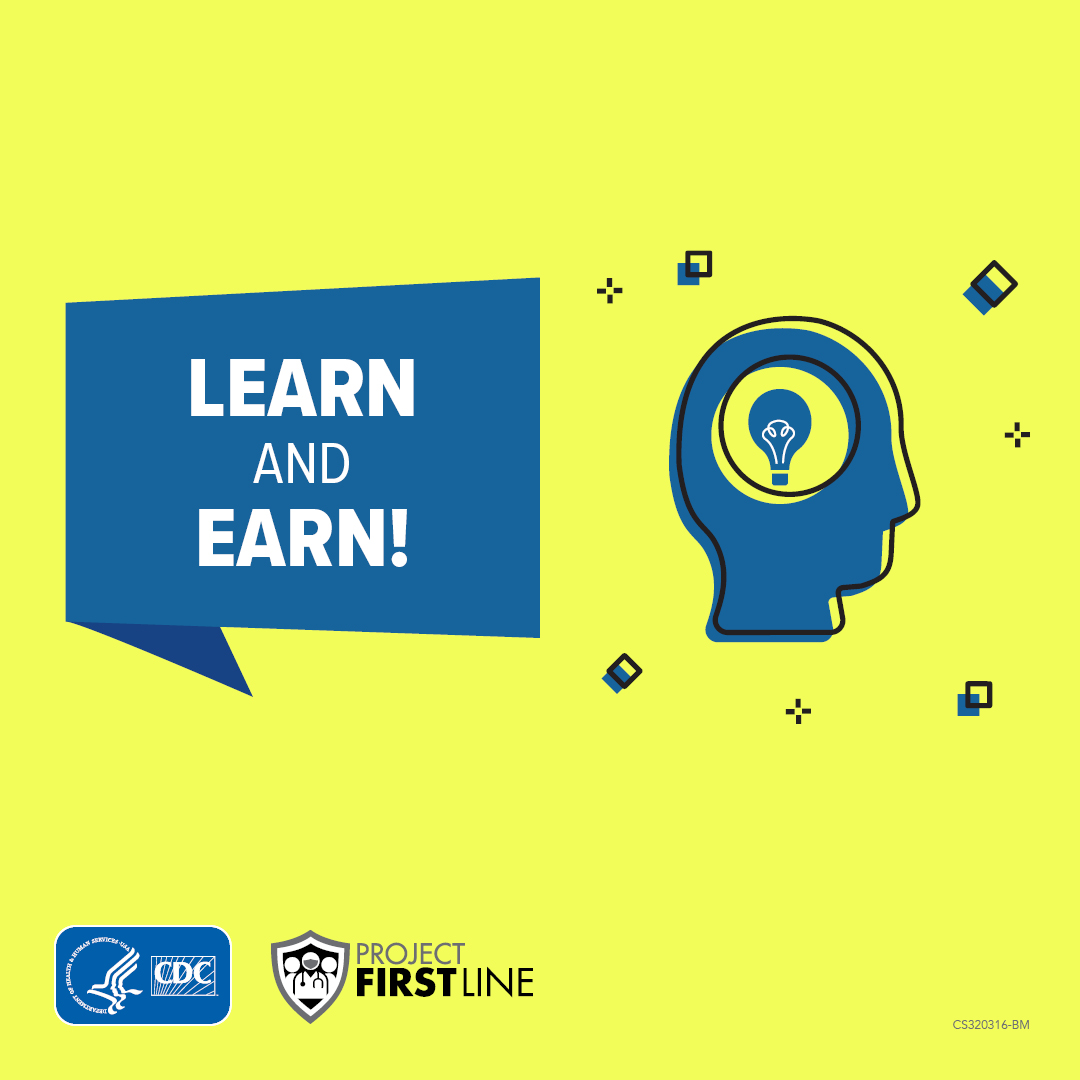 Earn a Certificate of Completion for watching Inside Infection Control episodes on CDC TRAIN. Launch the video from TRAIN to receive your certificate.
Earn continuing education by completing a Project Firstline module through Training and Continuing Education Online(TCEO).
Training Resources FOR NURSES, BY NURSES from the American Nurses Association (ANA)
DC Health Project Firstline and ANA want to make sure DC's nurses have all the resources to protect themselves, their patients, and their family. Below are training courses currently being offered to better equip all nurses with the tools necessary to provide optimal care in a safe environment.
Click on the link below and check them out.
Project Firstline Events
You Speak. We Listen.
We heard you loud and clear. We know you want the opportunity to connect directly with CDC and DC Health experts, ask questions, and learn how to confidently apply the infection control principles and protocols necessary to protect yourself, your facility, your family, and your community!
Long Term Care Facility/Assisted Living Facility Monthly WebEx Training Session Dates (every first Wednesday of every month at noon)
April 6, 2022 – Topic 7: PPE Part 1 – Eye Protection
May 4, 2022 – Topic 8: PPE Part 2 – Gloves and Gowns
June 1, 2022 – Topic 9: Hand Hygiene
July 6, 2022 – Topic 11: PPE Part 3 – Respirators
August 3, 2022 – Topic 12: Environmental Cleaning and Disinfection
September 7, 2022 – Topic 13: Source Control
Training Series for ALL Healthcare Personnel in ALL Healthcare Settings Dates - (every third Wednesday of every month, at noon):
March 16, 2022: Topic 1, The Concept of Infection Control
April 20, 2022: Topic 2, The Basic Science of Viruses
May 18, 2022: Topic 10, Variants
June 15, 2022: Topic 3, How Respiratory Droplets Spread COVID-19
July 20, 2022: Topic 4, How Viruses Spread from Surfaces to People
August 17, 2022: Topic 7, PPE Part 1 – Eye Protection
September 21, 2022: Topic 8, PPE Part 2 – Gloves & Gowns
October 19, 2022: Topic 11, PPE Part 3 – Respirators
November 16, 2022: Topic 9, Hand Hygiene
December 21, 2022: Topic 13, Source Control
If you would like to register for any upcoming events or trainings, click on the link below and fill it out or email [email protected] with your facility's name in the subject line.
Project Firstline Training Event or Session Facilitator Request Form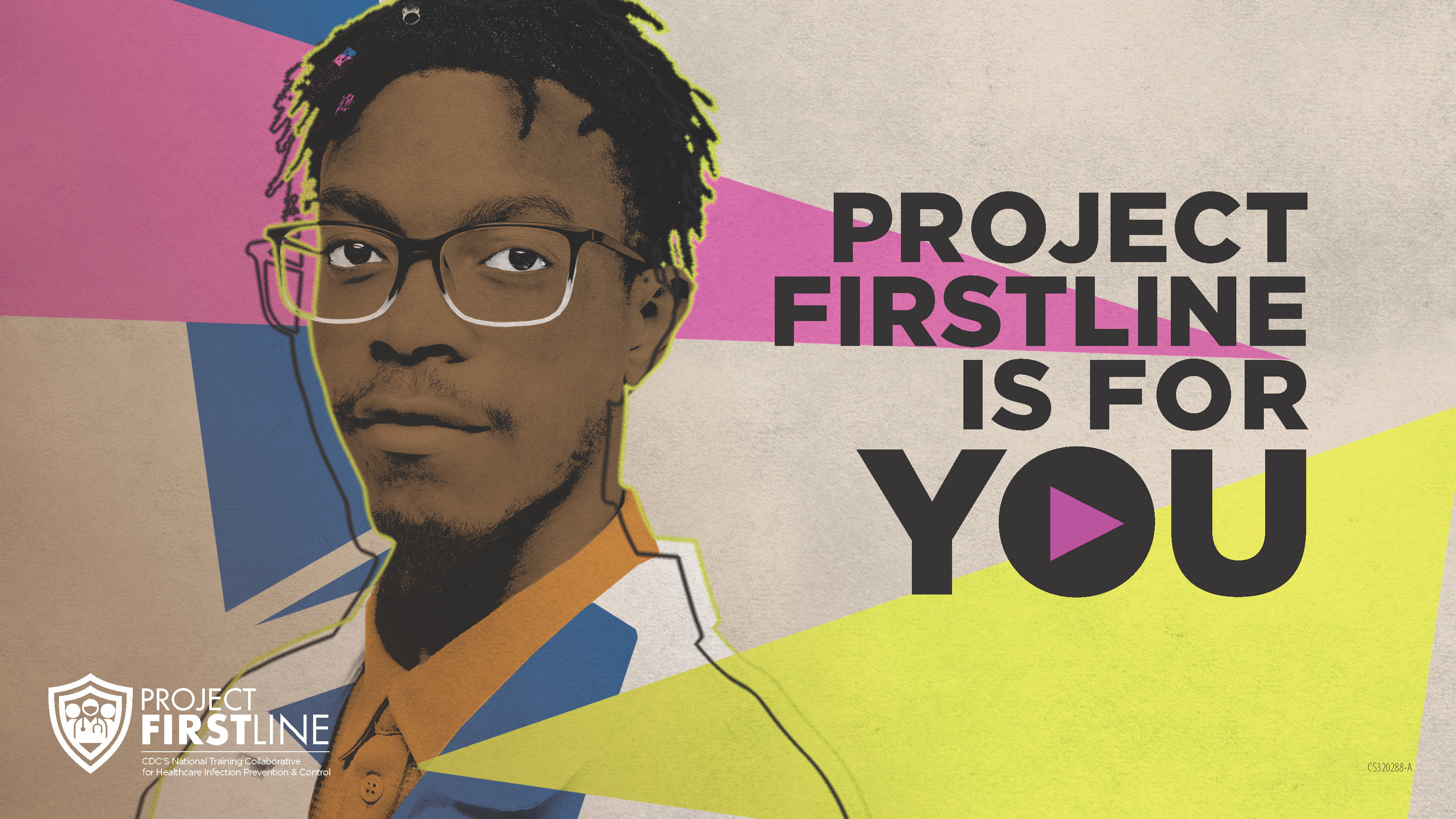 ---
Social Media Links