Clinician and Scientist Members
Dr. Andrea Anderson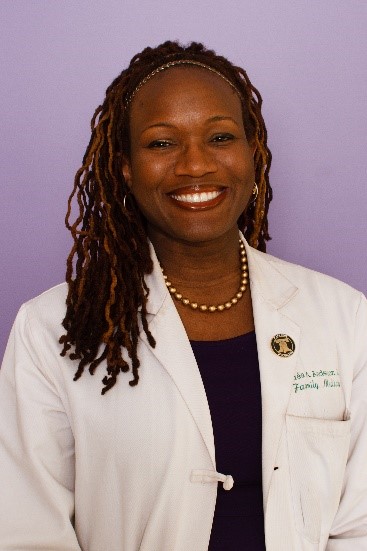 Andrea A. Anderson, MD, FAAFP, is a bilingual Family Physician and the Chair of the DC Board of Medicine. She is the Associate Chief of the Division of Family Medicine at the George Washington School of Medicine and Health Sciences (GW), where she has been instrumental in the re-establishment of Family Medicine at GW. She co-directs the Health Policy Scholarly Concentration and is the course director for the Transition to Residency Fourth Year required residency readiness capstone course. Through her service on the Board of Medicine, Dr. Anderson has been active in DC health policy and medical regulation as well as teaching ethics, professionalism, and physician advocacy to medical students and residents. In 2019, she was appointed to the National Board of Directors of the American Board of Family Medicine (ABFM). She serves on the Management Committee of the USMLE and other USMLE item writing and item review national committees of the National Board of Medical Examiners (NBME). Finally, she serves on the national Ethics and Professionalism Committee of the Federation of State Medical Boards (FSMB) and is the Society of Teachers of Family Medicine (STFM) representative to the national Academic Family Medicine Advocacy Committee (AFMAC).
Dr. Melissa Clarke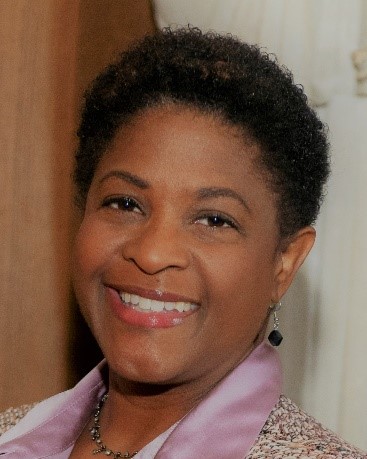 Dr. Melissa E. Clarke is a pioneering clinical leader in population health and who has worked throughout the healthcare enterprise to effect transformation. Board certified in medical quality, Dr. Clarke serves currently as a Physician Consultant for Clinical Transformation at 3M Health Information Systems, consulting to healthcare organizations on improving population health, clinical quality and patient-centered care. Dr. Clarke previously served as VP for Population Health at an Integrated Physician Network with sites in medically underserved areas of DC using a pioneering telehealth care coordination model. In addition, she was a Senior Medical Director at Aetna's Active Health Management, a population health management company, and former Board Chair of Unity Healthcare, the largest Federally Qualified Healthcare Clinic in the DC. Since the COVID 19 pandemic, she has extensively published and spoken in national forums, using this health empowerment framework, to address health inequities. She has worked to establish a community-based response to the pandemic with the Leadership Council for Health Communities and is a steering committee member with the Black Coalition Against COVID 19.
Dr. Millicent Collins
Board Member, The Medico-Chirurgical Society of the District of Columbia
Assistant Professor of Pediatrics, Howard University College of Medicine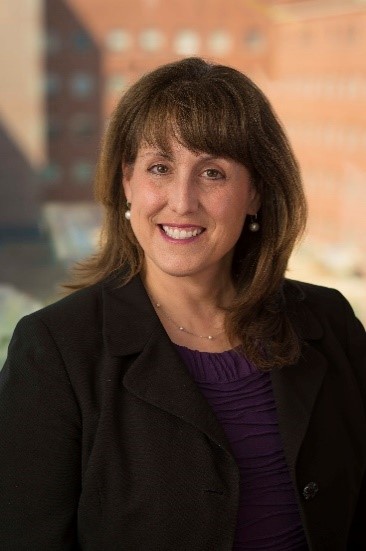 Dr. Roberta DeBiasi
Lynn DeBiasi, MD, MS is Chief of the Division of Pediatric Infectious Diseases, Co-Director of the Congenital Zika Program and Co-Lead of the Ebola and Highly Contagious Infectious Disease institutional preparedness (including COVID-19) at Children's National Hospital (CNH) in Washington DC. She holds appointments as tenured Professor of Pediatrics and Microbiology, Immunology and Tropical Medicine at George Washington University School of Medicine as well as Principal Investigator in the Center for Translational Research within Children's Research Institute. She serves as Principal Investigator for research and multiple clinical trials focusing on severe and emerging viral infections. Research awards have included the Infectious Diseases Society of America Young Investigator Award, as well as the John Horsley Prize from UVA. Dr. DeBiasi co-leads the CNH Ebola, COVID and Emerging Infections Task Force, the Acute Flaccid Myelitis Task Force, and the CNH Congenital Zika Program, interfacing with regional, national and international authorities in these roles. She evaluates and manages pregnant women and infants with Zika exposure and infection, and is performing Zika-focused research in the US and South America.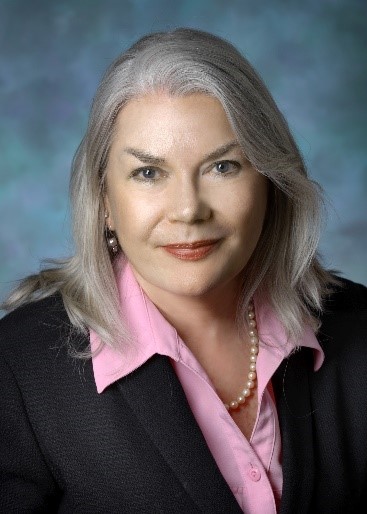 Dr. Melissa Fries
As a reproductive geneticist and high risk obstetrician, Dr. Melissa Fries has the privilege of caring for those whose road to motherhood has been difficult and uncertain. Mothers with genetic conditions, such as brittle bone disease, or problems, such as repaired congenital heart anomalies, have special risks in pregnancy. She feels that her role is to provide the most compassionate and experienced care for these high risk women and their infants--comprehensive, honest, and committed care from preconception to postpartum. Dr. Fries values the multidisciplinary and regional involvement of the adult physicians at Medstar Washington Hospital Center and the Fetal Program at Children's National Medical Center. This inclusiveness allows women who may have doubted their chance for a healthy and successful pregnancy to realize their dreams. Dr. Fries has spent over 30 years in the field of obstetrics and gynecology. She trained at the Uniformed Services of the Health Sciences and did her residency at Wilford Hall Air Force Medical Center and fellowship in reproductive genetics at University of California-San Francisco. After 26 years in the Air Force, she retired from the military and joined the faculty at Medstar Washington Hospital Center. Dr. Fries currently serves as the department Chairperson and the Director of the Special Moms/Special Babies program. She recently became a member of the DC Maternal Mortality Review Committee and serve as the Director of the newly formed DC Perinatal Quality Collaborative.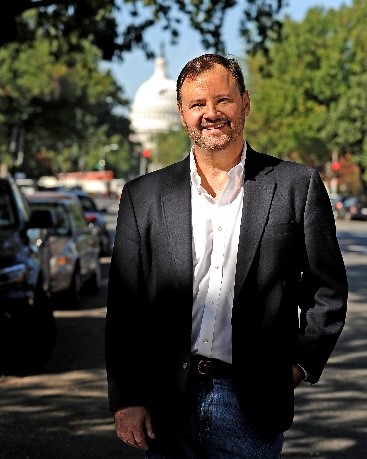 Dr. Alan Greenberg
Alan E. Greenberg, MD, MPH has served as Professor and Chair of the Department of Epidemiology (formerly Epidemiology and Biostatistics) in the Milken Institute School of Public Health of the George Washington University since 2005. He is also a Professor of Medicine and of Microbiology, Immunology and Tropical Medicine in the GW School of Medicine and Health Sciences. Deeply committed to interdisciplinary partnerships that advance public health, Dr. Greenberg has developed numerous collaborations among academic, government, community and clinical HIV organizations in Washington DC. Currently he is Director of the NIH-funded District of Columbia Center for AIDS Research (DC CFAR); Secretariat of the NIH-DC DOH Partnership for AIDS Progress; Principal Investigator of Public Health-Academic Partnerships with the DC Department of Health and the Elizabeth Glaser Pediatric AIDS Foundation; Senior Co-Investigator for the DC Cohort and the GWU Clinical Research Site of the NIH-funded HIV Prevention Trials Network; and Co-Investigator of the DC site of the CDC-funded National HIV Behavioral Surveillance system.
Dr. Elmer Huerta
Elmer Huerta, MD, MPH, is Director of the Cancer Preventorium, a division of the Washington Cancer Institute at MedStar Washington Hospital Center, and a past President of the American Cancer Society. Dr. Huerta has more than 20 years of patient care and education experience and was one of the first physicians to specialize in cancer prevention. In 1994, Dr. Huerta founded the Cancer Preventorium, a prevention and screening clinic for low-income clients, as a vehicle to serve the Washington, DC, area Hispanic/Latino community. Dr. Huerta remains directly involved in cancer research and is currently the principal investigator for the Latin American Cancer Research Coalition, a program funded by the National Cancer Institute. His non-profit company, Prevención, provides health education information to the Hispanic/Latino community.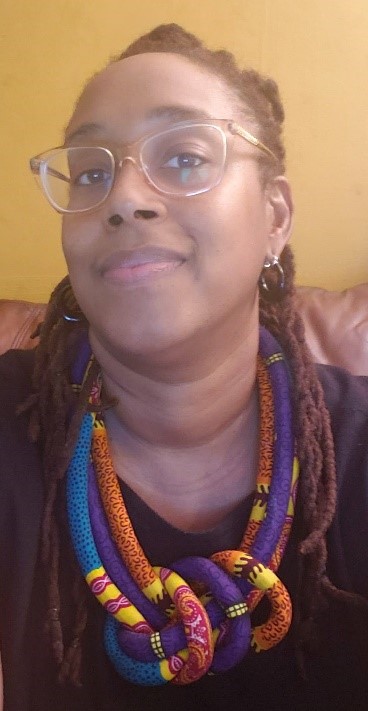 Dr. Tamara McCants
Originally from Brooklyn, New York, Dr. Tamara McCants received her Doctor of Pharmacy Degree from Florida A&M University in 2001. Upon graduation she came to Washington, DC to complete a community pharmacy residency program with Grubbs Care Pharmacy and Howard University. She has since dedicated her career to increasing the capacity of pharmacists to be a major contributor in the achievement of favorable health outcomes, especially for the underserved population. Dr. McCants has always been very passionate about the community, coordinating outreach and training programs for all major disease states. She has worked in both the managed care and community pharmacy setting throughout her career. In 2002, she co-founded CMS Health Initiatives; a non-profit organization that utilizes pharmacists to address health disparities. Dr. McCants is currently the Director of Residency Programs and Practice Transformation at Howard University College of Pharmacy. Her practice site is a community mental health clinic. She has responded to the COVID-19 global pandemic by caring for vulnerable patients and coordinating testing. A staunch advocate for the profession, she is an active member of several pharmacy organization on both the local and international level. She has served on numerous committees, task force and working groups to help advance the profession. Lastly, she was appointed by the Mayor to serve as the chair of the District of Columbia Board of Pharmacy.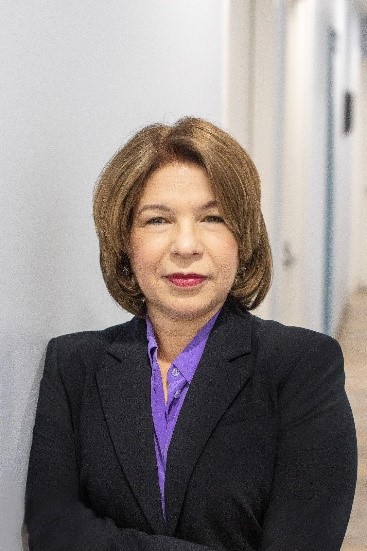 Dr. J. Desiree Pineda
Dr. J. Desiree Pineda completed a three-year Endocrinology Fellowship at the National Institute of Diabetes, Digestive and Kidney Disorders (NIDKK) at the National Institute of Health (NIH) in Bethesda, Maryland and served as a Lieutenant Commander in the Public Health Service Commissioned Corps. She received her Internal Medicine and Primary Care Residency from the University of Connecticut Health Center. She is a native Washingtonian who grew up in Dominican Republic where she graduated cum laude as Doctor of medicine at the Pedro Henríquez Ureña University. After medical school she received a National Service Award Fellowship to conduct research at the National Institute of Health in Bethesda, Maryland. Dr. Pineda has published multiple articles in medical journals and books and, conducted multiple research programs. Her research findings have been applied for the development of thyroid cancer treatment guidelines. Dr. Pineda is board certified and has been in private practice since 1993. She is the President of Medical Society of the District of Columbia and represents DC as a Delegate at the American Medical Association.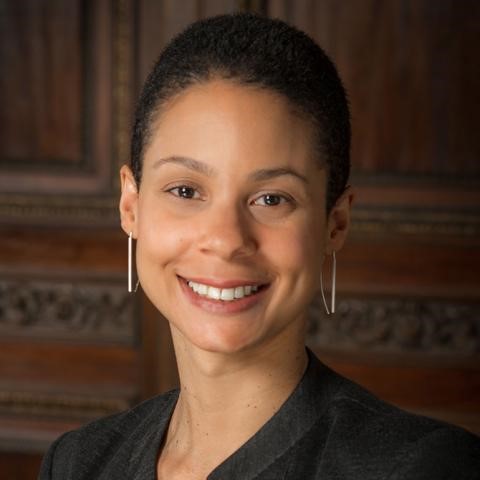 Dr. Pamela Riley
Pamela Riley, M.D., M.P.H., is Medical Director for the Department of Health Care Finance, overseeing medical administration and quality of care in the District of Columbia's Title XIX (Medicaid), CHIP and Alliance Programs. Dr. Riley previously served as Vice President for Delivery System Reform at The Commonwealth Fund, developing and managing grants focused on transforming health care delivery systems for vulnerable populations. She also served as program officer at the New York State Health Foundation, where she developed and managed grantmaking programs in the areas of integrating mental health and substance use services, addressing the needs of returning veterans and their families, and diabetes prevention and management. Earlier in her career, Dr. Riley served as clinical instructor in the Division of General Pediatrics at the Stanford University School of Medicine. In this capacity, she was a general pediatrician and associate medical director for Pediatrics at the Ravenswood Family Health Center, a federally qualified health center in East Palo Alto, Calif. Dr. Riley received her M.D. from the UCLA David Geffen School of Medicine, and completed her internship and residency in pediatrics at Harbor-UCLA Medical Center in Torrance, California. She received an M.P.H. from the Harvard T.H. Chan School of Public Health as a Commonwealth Fund Fellow in Minority Health Policy.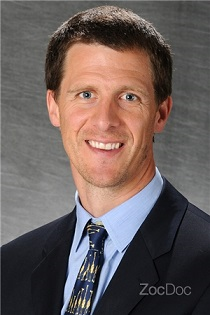 Dr. Marc Siegel
Dr. Marc Siegel is an Associate Professor of Medicine in the Division of Infectious Diseases at the George Washington University School of Medicine and Health Sciences. His current primary research focus is HIV preexposure prophylaxis (PrEP). Working in conjunction with the Milken School of Public Health, he has been the Study Medical Lead Investigator or Principal Investigator on seven PrEP trials funded through the HIV Prevention Trials Network (HPTN) network. He is also one of co-investigator at GW for the COVE study looking at the efficacy of the Moderna mRNA vaccine against the SARS-CoV-2 virus as well as the Principal Investigator for an investigational monoclonal antibody to interfere with the inflammatory cascade in patients hospitalized with severe COVID-19
Community Leadership Members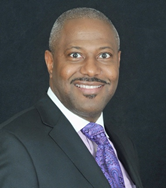 Reverend Dr. Kendrick Curry
Reverend Dr. Kendrick E. Curry has been the pastor of The Pennsylvania Avenue Baptist Church (PABC) for 17 years, and he has sought to be a visible example of the Christian faith in Ward 7 and the District of Columbia. Rev. Curry has a passion for the elderly, especially those aging in place, and as such, he serves as State President of AARP DC, is on the board of directors of Stoddard Baptist Nursing Home and is part of the interfaith working group of the Coalition to Transform Advanced Care (C-TAC). Because of Rev. Curry's passion for community health, he has also worked with the George Washington University (GWU) via the Rodham Institute and the Ron and Joy Paul Kidney Institute to create informative and interactive webinars around COVID-19 and Community Health. Additionally, Rev. Curry has been a partner with GWU Medical Faculty Associates to develop an innovative e-health community-focused platform and to conduct a telehealth pilot at PABC. He has worked with Howard University to operate the first COVID-19 testing center at a church in the District of Columbia, and he serves on Howard University's Community Advisory Board for Opioid Addiction. Rev. Curry has also served on a number of other boards and commissions aimed at helping people to live transformed and productive lives.
Lupi Quinteros-Grady
In June 2018, Lupi Quinteros-Grady stepped into the role of president & chief executive officer of Latin American Youth Center (LAYC), a nationally recognized, community-based, youth development agency in Washington, DC. Prior to her current role, Lupi held the position of managing director for LAYC's Maryland programs and has been a part of LAYC's family for 21 years. Founded in 1968, LAYC expanded into Prince George's and Montgomery Counties in 2005, establishing Maryland Multicultural Youth Centers (LAYC/MMYC). LAYC empowers a diverse population of youth to achieve a successful transition to adulthood, through multicultural, comprehensive, and innovative programs addressing youths' social, academic, and career needs. LAYC serves over 5,000 youth annually. Her connection to LAYC began as a 14-year-old participant in LAYC's Summer Youth Employment Program (SYEP). Later, as a college student in her first position at LAYC, she served as the SYEP program coordinator. She understands first-hand the importance of providing programs to youth to connect them to opportunities. Lupi is humbled to lead an organization that works to create a safe space where youth can belong and believes it is our responsibility to help prepare future generations.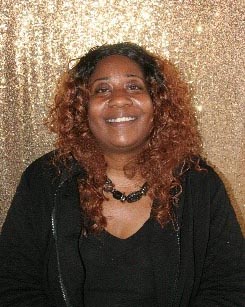 Rhonda Hamilton
Rhonda Hamilton received her master's degree in public administration from Southeastern University and bachelor's in psychology from University of the District of Columbia. She works as a community outreach coordinator and patient navigator at Georgetown University's Office of Minority Health and Health Disparities Research. She was raised in Southwest (SW), Washington, D.C. and has spent the past 15 years working in her community to help residents as an Advisory Neighborhood Commissioner in Ward 6. Rhonda is also the president of Syphax Gardens Resident Council which is a public housing property. She is very active in advocating on behalf of residents to address the environmental issues that have negatively impacted her community especially the well-being of low to moderate income residents. Rhonda has been working to make sure that the health concerns and vital needs of her residents are not overlooked with the massive amount of redevelopment that is taking place in SW.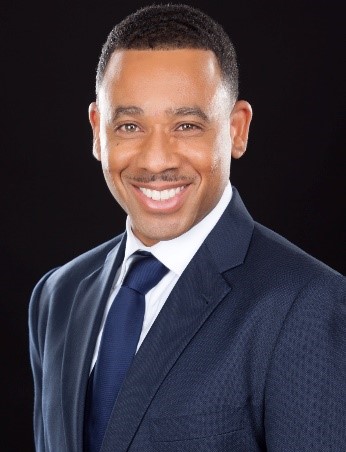 Reverend Dexter Nutall
Reverend Dexter Udell Nutall, serves as Sr. Pastor of New Bethel Baptist Church. A native of Washington, DC, he has always been a part of the New Bethel Baptist Church (NBBC) family. In March 2009, the congregation of NBBC welcomed Reverend Nutall as its fourth pastor. Under his leadership, NBBC has experienced explosive growth in the church, the community and across the country. Key to this growth has been the launch of NBBC's Digital Ministry. The Digital Ministry lives out Matthew 28:19 by employing an innovative discipleship model, including NB Anywhere, a "micro church movement, where spiritual growth happens." Under Pastor Nutall's leadership, NBBC has been recognized as one of the fastest growing Historically Black Church's in the country.
Special Advisor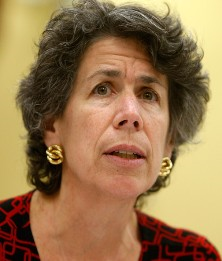 Dr. Nicole Lurie
Former Assistant Secretary of Preparedness and Response, United States Department of Health and Human Services
Clinician, Bread for the City