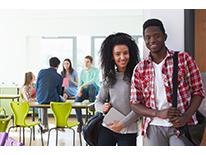 The Youth Advisory Council (YAC) was created to promote health and build leadership skills among youth and to empower the next generation of District of Columbia leaders and public health professionals. YAC members work as peer educators, supporting DC Health and other city leaders to improve health outcomes for DC youth. YAC members participate receive training on the topics of sexual health, mental health, education, safety, and other public health related topics.
YAC Member Responsibilities & Qualifications
Show up: 1 day a week (2.5 hours) in person and two (2) additional days each month for virtual meetings.
Develop the knowledge and skills you need to be a peer health leader in your community.
Interest in learning and willingness to do presentations, research, outreach, social media, etc.
Connect peers to priority health services and resources.
Assist with city leaders to create and improve youth-serving systems.
Work with DC Health to improve youth-serving programs.
DC resident enrolled in a DC public high school.
Required to complete all program evaluation activities including but not limited to pre- and post- assessments and session feedback forms.
If you are interested in learning more about the Youth Advisory Council, please contact [email protected].
Service Location:
GIS Address:
899 North Capitol Street, NE