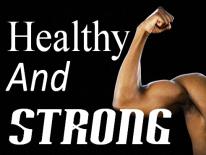 Take your medications on time, every time.
The Medications Therapy Management (MTM) Program is here to help!

Ask your pharmacist or call
1-800-745-0434.

Frequently asked questions about MTM:
What is MTM?
Medications Therapy Management (MTM) services can assist you in proper use and adherence to medications prescribed by your doctor. Over the counter products including vitamins and herbs will also be reviewed. You will get expert answers to questions and concerns about your medications.
Who is eligible?
At this time only current members of the District of Columbia AIDS Drug Assistance Program (ADAP) are eligible.
Who is the provider for this program?
The DC Department of Health is working with Clinical Pharmacy Associates, Inc., your local DC DOH network pharmacy and other health providers to offer MTM services.
How does it work?
Based on your medication history you may be contacted by your local clinical pharmacist or Clinical Pharmacy Associates to participate in a 30 - 40 minute face-to-face or phone MTM counseling session. "Say yes" and keep your appointment. Have your medications available. Other information about your health will also be discussed. Upon completion you will receive a written summary of the MTM counseling session. Your clinical pharmacist may prepare a written report with recommendations to review with your physician as well. It's that simple!