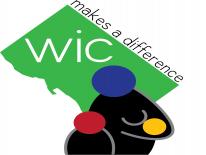 To apply for the WIC Program in the District of Columbia:
Call 1 (800) 345-1WIC.
WIC staff will ask you a few questions to determine if you are eligible.
If found potentially eligible, a WIC staff person will schedule an appointment at the WIC clinic of your choice.
On the day of the appointment, plan to spend one hour and bring:
Proof of DC residence (a bill or letter addressed to you in the past 30 days)
Proof of total family income (last two check stubs or Medicaid, DC Healthy Families, School Lunch Program, TANF, or Food Stamp notice)
Proof of pregnancy or proof of birth (birth certificate or discharge papers)
Child's shot record
Child (all children who are eligible, ages 1 - 5).
Office Hours:
Monday to Friday 8 am to 5 pm