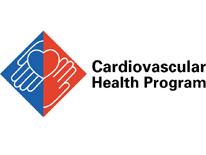 The Cardiovascular Health Program executes State-level actions to prevent and control heart disease, diabetes, obesity and other related risk factors. Through multi-sector partnerships, the program aims to increase linkages between clinical care and community resources that support chronic disease self-management. The program also implements strategies to increase access among District residents to evidence-based lifestyle change programs and increased opportunities for physical activity and healthier nutrition. In addition, the program works with health systems to implement quality improvement processes and interventions to improve the detection and management of patients with hypertension and pre-diabetes.
It is our goal to:
Increase the control of high blood pressure and high blood cholesterol in adults.
Increase awareness of signs, symptoms, and appropriate actions for stroke and heart attack.
Eliminate health disparities related to the burden of cardiovascular disease in the District.
Increase adherence to preventive care best practices, such as the "ABCS".
A= Aspirin therapy for appropriate populations;
B=Blood pressure control;
C=Cholesterol control,
S= Sodium reduction and Smoking cessation.
The DC Cardiovascular Health Program supports the Million Hearts™ Initiative to prevent 1 million heart attacks and strokes over the next five years. Visit the Million Hearts website to declare your support and commitment to reaching this goal.
The Burden of Cardiovascular Disease in the District of Columbia Report [PDF]
Partner Opportunities for hospitals, employers, and clinical care teams.
Service Contact:
Bureau of Cancer and Chronic Disease
Office Hours:
Monday to Friday 8:15 to 4:45