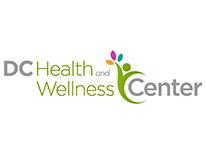 77 P Street NE
Washington, DC 20002
202-741-7692
DC Health and Wellness Operating Status
March 30, 2020‒April 3
The DC Health and Wellness Center will be making some temporary changes to services. We remain committed to our community and to help people stay safe and healthy. We will be offering most services through telehealth:
Sexual health consultations
Emergency Post Exposure Prophylaxis (PEP)
Pre-Exposure Prophylaxis (PrEP) starts and routine visits
Rapid HIV Anti-Retroviral treatment starts
Prescription refills
Assistance with benefits and access to other services
Please call us at 202-741-7692. We are here to help.
If you are in need of emergency treatment, please call us at 202-741-7692 to make arrangements for treatment.
Please stay home or in a safe place. For more information on COVID-19, visit coronavirus.dc.gov
---
The DC Health and Wellness Clinic encourages you to visit sexualbeing.org
Other Information:
Jump to:
Office Hours:
Monday – Wednesday and Friday 8:30 am–3 pm; Thursday 8:30 am–11:00 am