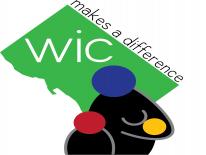 Pregnant women, new mothers, infants, and children up to 5 receive:
Nutrition counseling and education
Breastfeeding resources and support
Nutrient-rich foods
Immunization assessment and screening
Referrals to health and social service providers
All this at no cost to the participants!
WIC makes a difference:
Women have access to nutritious foods and have healthier babies.
Infants show improved growth and development.
Children develop strong minds and bodies.
Research shows that WIC:
Increases enrollment in prenatal care in the first trimester of pregnancy.
Increases infant birth weight.
Increases intake of iron and vitamin C during infancy.
Increases intake of nutrient-dense foods.
Decreases medical costs. WIC saves the taxpayers up to $4.21 in Medicaid expenses for every $1 spent on pregnant women.
WIC provides the following benefits to qualified residents:
Nutritional care and education services to improve eating habits while on WIC and for a lifetime. Nutrition education is designed to be easily understood and practical.
Breastfeeding promotion and support programs to increase the incidence and duration of breast feeding.
A tailored package of some of the foods needed by the individual to ensure good health and nutrition during critical times of growth and development. Foods provided by the program supply calcium, protein, iron, and Vitamins A, D, and C.
Fresh fruits and vegetables (May – November) for women and children over 1 year old through the Farmers' Market Nutrition Program.
Referrals to health care and other services during critical times of growth and development, to prevent the occurrence of health problems and to improve the health status.
Office Hours:
Monday to Friday 8 am to 5 pm