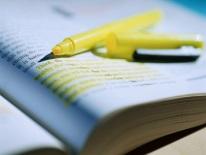 The US Department of Transportation (DOT) establishes national standards for EMS education. In January of 2009 they released the EMS National Educational Standards (NES) which is replacing the EMS National Standard Curriculum (NSC). The District is adopting the National Education Standards as the standard for the District of Columbia. This corresponds to the standards of the National Registry of Emergency Medical Technicians (NREMT) for national certification.
The NREMT depends on the individual states to review and approve EMS curricula and courses to ensure that they meet the standards of the DOT and the NREMT. The EMS Division has a process in place for the review and approval of course curricula and the course itself. In general an EMS Educational Institution follows a four-step process:
1. The EMS Educational Institution submits a curriculum application [see below] along with the curriculum for review by the EMS Prog
2. Upon approval by the EMS Division the curriculum will be issued a Curriculum Approval Number.
3. The EMS Educational Institution submits a course approval application [see below], indicating the approved curriculums that will be used in the course.
4. The EMS Division will review and issue a Course Approval Number.
Service Contact:
Emergency Medical Services Division of the Department of Health - HEPRA