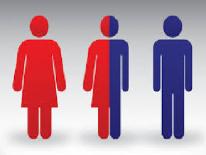 Your health is important.

You may be avoiding care due to past discrimination, or poor quality care. The District of Columbia Department of Health urges you to maintain your health. Below are health resources, many designed especially for you!
If you're not healthy, none of us are healthy.
Resources:
LinkU - Start looking for resources near you.

---
Other Events and Information:NEW!
Heart to Hand: Join Us Live! NEW!

---

Did you know that NOVA SALUD offers information about Trans health in Northern Virginia?
Click HERE for more information. NEW!

THACVA

—the Transgender Health Alliance of Central VA. Most of the providers are typically located in Charlottesville, but there are a few Richmond and surrounding Central VA providers involved.